Locally BuiltPoly Vinyl Lawn Furniture?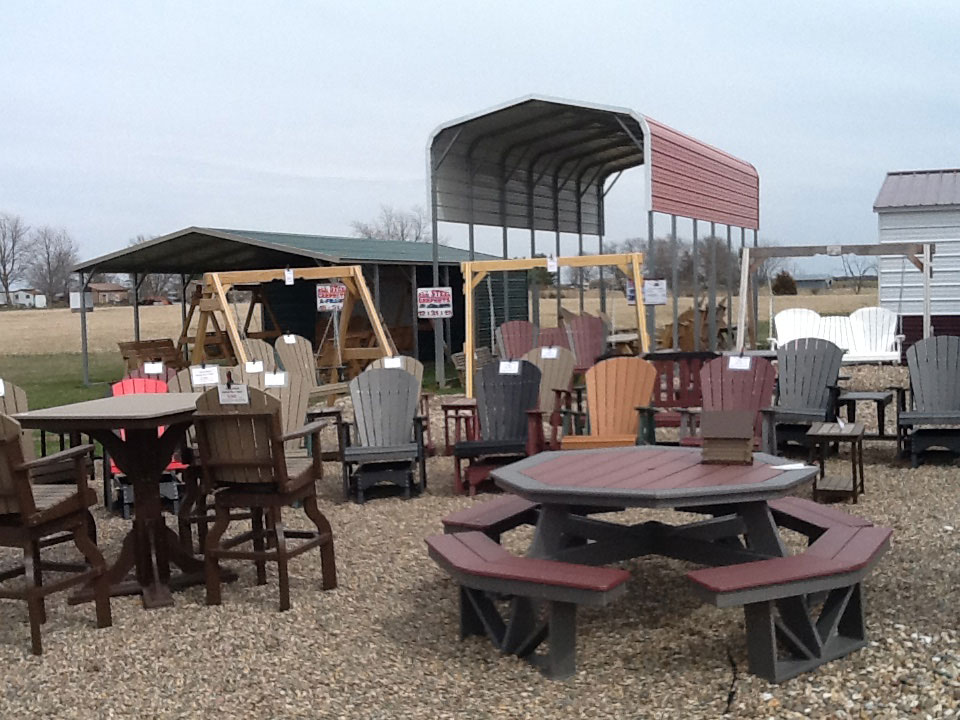 Poly Lawn Furniture On Display At MidWest Storage Barns
Why Buy Poly Lawn Furniture?
There is virtually NO maintenance with Poly Lawn Furniture. No painting, rewebbing, or staining of any kind. Poly Vinyl will not splinter, crack or fade. Each piece of furniture is hand made and well built. Under normal circumstance this furniture should last for many years.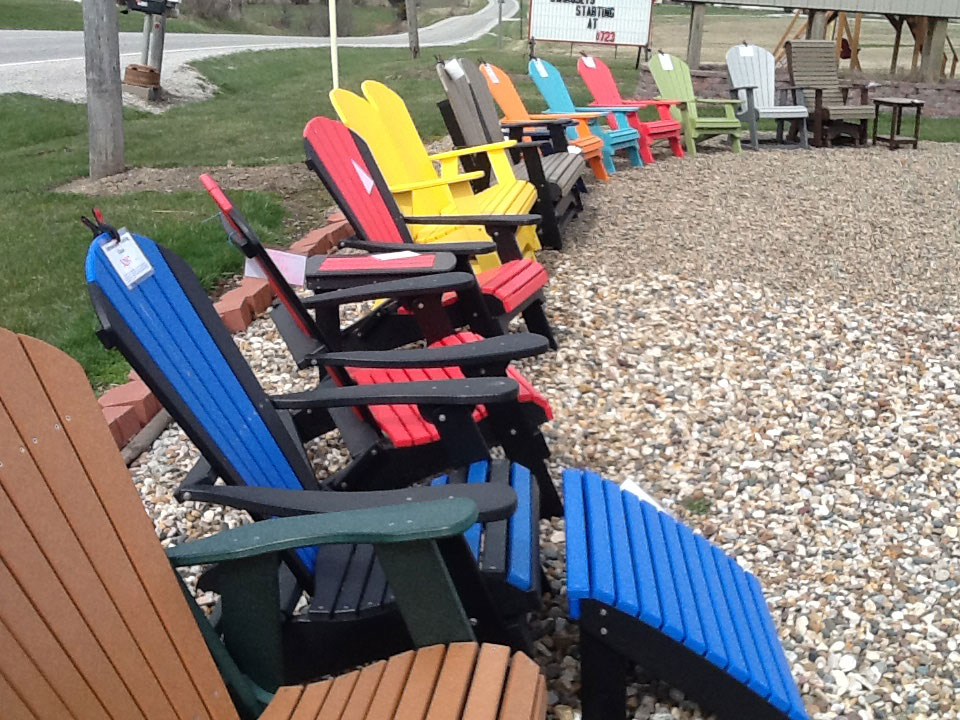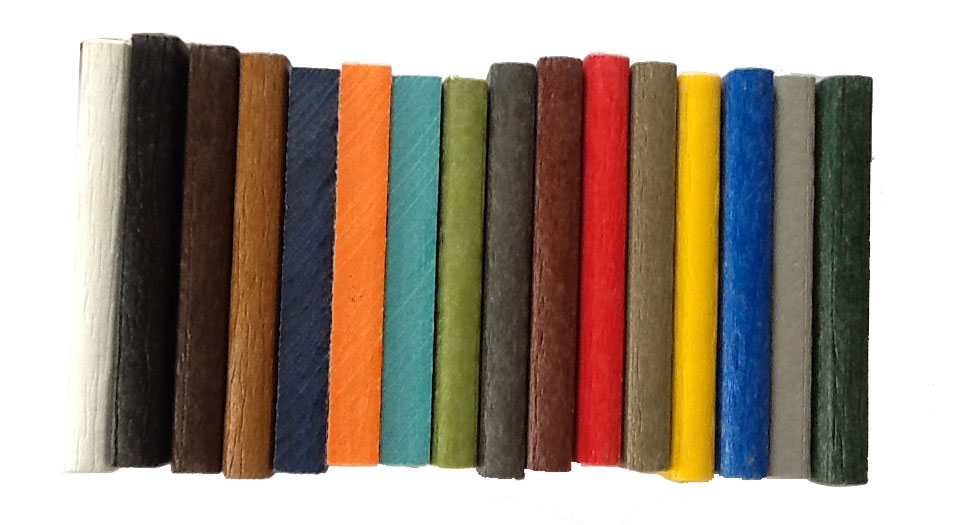 Poly Lawn Furniture Comes In 16 Different Colors
Gliders
Arm Chairs
Swings
Settee
Reclining Chairs
Folding Chairs
Rocking Chairs
Tables
Picnic Tables
Swivel Bar Chairs
Swivel Arm Chairs
Gliding Ottoman
Park Benches
Cup Holder
ADIRONDACK
2' Adirondack Glider
Call For Price
4' Adirondack Glider
660-947-4391
5' Adirondack Glider
Call For Price
5' Adirondack Glider
w/Center Console
660-947-4391
2' Adirondack Arm Chair
Call For Price
4' Adirondack Swing
660-947-4391
5' Adirondack Swing
Call For Price
Adirondack Gliding Settee
660-947-4391
Adirondack Reclining Chair
Call For Price
Adirondack Folding Chair
660-947-4391
Adirondack Rocking Chair
Call For Price
TABLES AND CHAIRS
Accent Table
Call For Price
Round Accent Table
660-947-4391
Coffee Table
Call For Price
40" Sq. Bar Table (bar ht.)
660-947-4391
44' Sq. Patio Table (dining ht.)
Call For Price
42" x 72" Patio Table
660-947-4391
42" x 72" Patio Table w/Border
(six chairs)
Call For Price
Octagon Picnic Table
660-947-4391
48" Round Table (maximum size)
Call For Price
6' Rectangle Picnic Table
660-947-4391
Swivel Bar Chair
Call For Price
Swivel Arm Chair (for patio table)
660-947-4391
Standard Arm Chair (for patio table)
Call For Price
CLASSIC
2' Classic Glider
Call For Price
4' Classic Glider
660-947-4391
5' Classic Glider
Call For Price
4' Classic Swing
660-947-4391
5' Classic Swing
Call For Price
MISCELLANEOUS
Gliding Ottoman
Call For Price
4' Park Bench
660-947-4391
Cup Holder
Call For Price