MidWest Storage BarnsFEATURES
MidWest Storage Barns features quality materials for your storage solutions.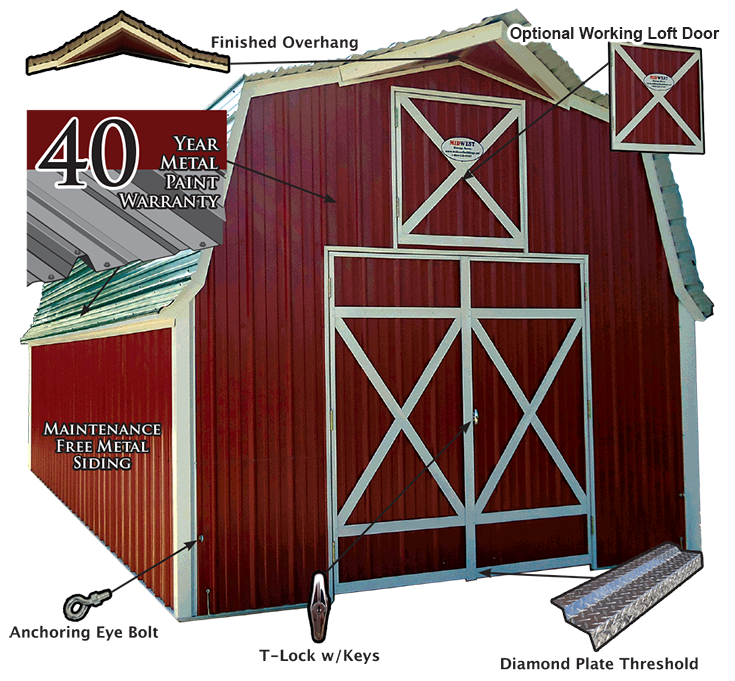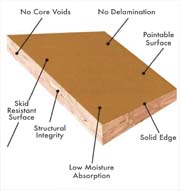 Beautiful, durable overlay
for a premium appearance.
SHED FLOORSLOOK BETTER BECAUSE THEY ARE
Make Your Barn or Shed Feel Like Home with High Quality, PerformMax® Flooring.
PerformMax® flooring is an extremely durable flooring product. It is pressed with a medium density overlay (MDO) which gives it the appearance of laminate flooring.
These flooring panels are manufactured by blending precisely cut wood strands with an advanced resin technology.

The strands are then oriented in a four-layer process in which 2 core layers are oriented perpendicular to the 2 surface layers.

A very durable MDO overlay is applied to the surface and the combination of strands and overlay are pressed under high heat and pressure to form an extremely durable panel.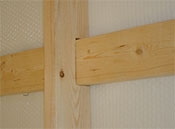 2 x 4 Premier
Grade Lumber
For Interior
Framing And
Notched Studs
For Interior Framing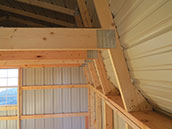 Heavy Duty
Truss Plates For
Extra Strength
And Durability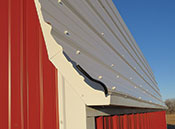 Rubber Edging
Guard For Safety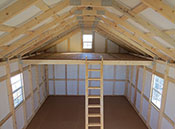 All Buildings With
Loft Come With An
Easy Moveable
Loft Ladder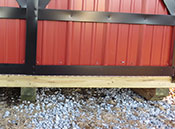 Treated 4 x 6
Skid Runners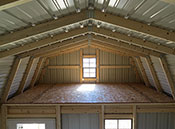 Spacious Loft
For Extra
Storage