LOOKING FOR AN INEXPENSIVE STORAGE SOLUTION TRY OURMini Barns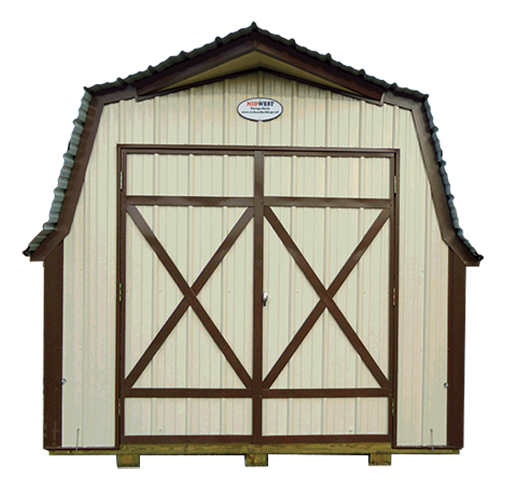 Mini Barns Are Perfect For Backyard Storage!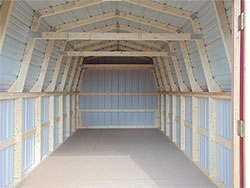 Mini Barns come in five great sizes to choose from for small spaces.
Their Turkey Tail finished overhang adds country charm to your backyard decor.
Mini Barns come with a 24″ shelf in the back and have 4′ sidewalls to allow for organization. Two 3′ key locking doors provides a 6′ opening for moving in and out of.
MINI BARN STANDARDS
24" Shelf In Back
Studs 2' On Center
4' Sidewalls
3/4" Flooring
2 x 4 Framed Double Doors
Ring Shank Nails
All Exposed Material Pressure Treated
Key Locking Doors
(2) 3' Doors (6' Opening Total)
Treated 4" x 6" Skids
Heavy Duty Truss Plates For Construction
Premium Grade Lumber Used For Construction
MINI BARNS
Metal/Wood Size
Call For Price
9 x 10
660-947-4391
9 x 12
Call For Price
9 x 14
660-947-4391
9 x 16
Call For Price
9 x 20
660-947-4391
Prices Subject To Change Without Notice
Durability adds to the quality of Mini Barns. All of the exposed materials is pressure treated. MidWest Storage Barn uses premium grade lumber and heavy duty truss plates for construction.
Treated 4″ x 6″ skids make it easy to move your building when needed.
Customization Easy – Ask Us!